An artist by the name of Gale Swift in Clarksville, TN drew
Gold Rush and Paint's Cotton.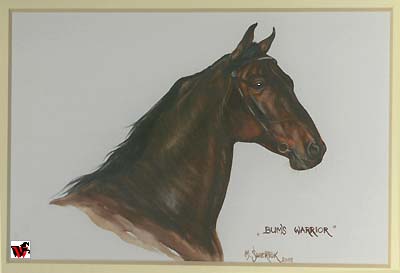 Drawing of Bum's Warrior by M. Swiertok of Poland.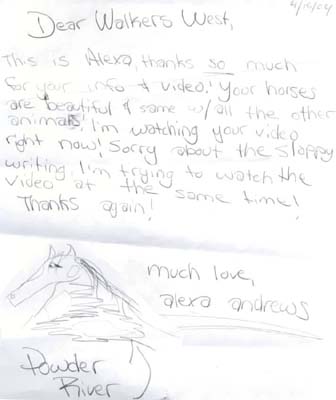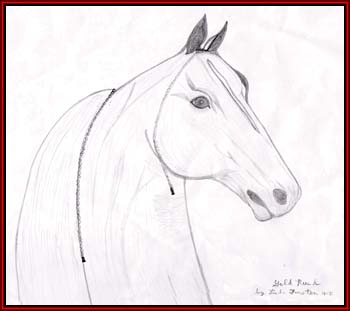 Drawing of Powder River
by Alexa Andrews
This is a drawing that Linda Forston did of Gold Rush. She bred mares to him many times over this lifetime and is one of his fans.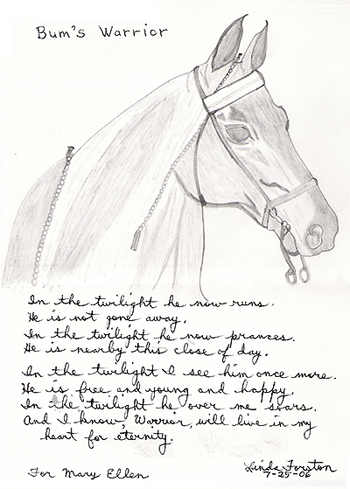 Another drawing by Linda Forston -
this time of Bum's Warrior.