Galye Swift, who did the drawings of Gold Rush and Paint's Cotton, stopped in with her sister. They were in a big motor home, on their way from a dog show in Houston, going back up to Indiana. They had 36 Dachshunds in the motor home, all needing to go to the bathroom!!! What a sight.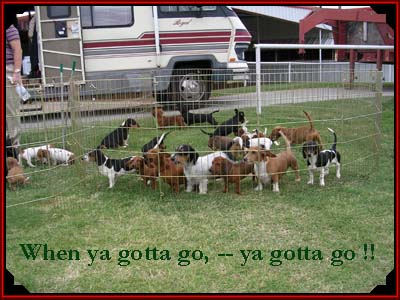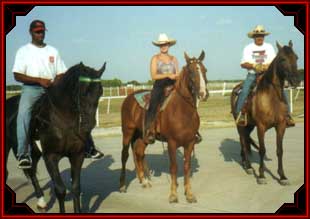 100 degree Texas Trail Ride
Doug Smiley on Dangerous Black Copy

Janina Jung from Cologne, Germany (one of our summer guests) -- on Ebony's Mr. Charmer
Paco Suarez on White Diamonds - Black Gold
This is our farrier, Gary Hill. He comes every Wednesday and is really good.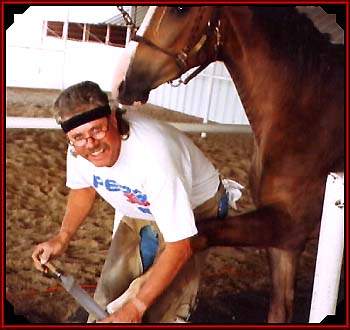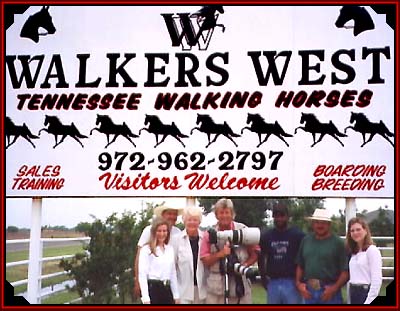 Bob Langrish was here to take photos of the horses - we did about 10. Then we took a group picture. The people in the picture from left to right are Daphne Zimmer (she rode the horses in the ones that were under saddle), Brett Sloan, M. E., Bob Langrish, Doug Smiley, Jose and D'Anna Zimmer (Daphne's sister).
Nina Jung (our visitor from Germany)
and new kitty Rocky.
Rocky's brother had been run over by a car and Rocky had a broken leg.
He is fine now and is very tough.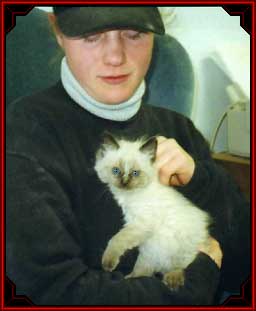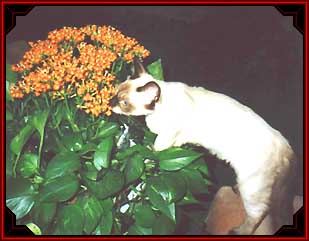 Rocky, taking time to smell the flowers.
Dolly - celebrating the New Year.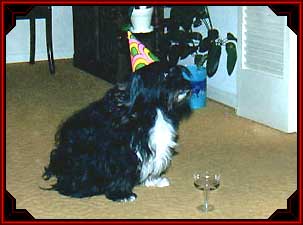 This is how we start all of our new riders.

The more advanced like to ride sidesaddle.
Daisy - running the office.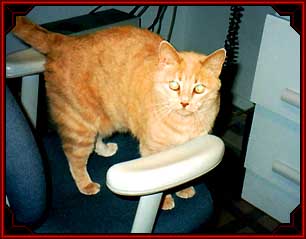 Frosty - "give me five"
Mama cat resting in the hay -
- waiting for your visit.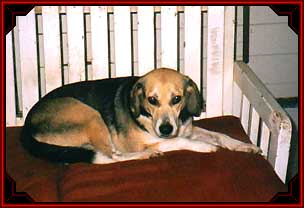 Happy Dog - guarding the place.
Mary Ellen and Maddie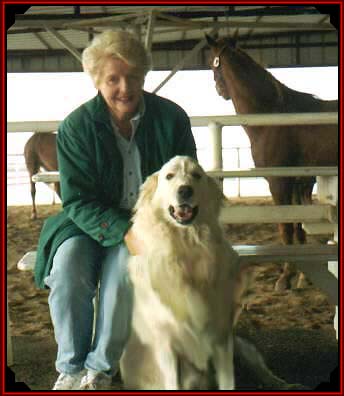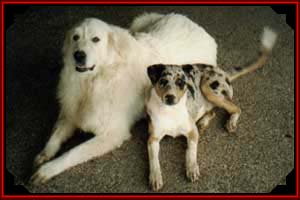 The Canine Staff
The Feline Staff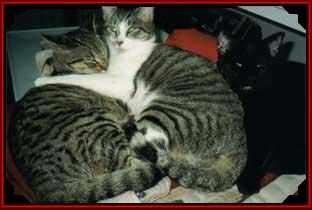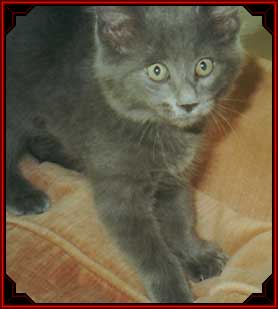 "Cowboy", the newest kitty.
He is saying "broken flower pot -- I wasn't anywhere near it. You do believe me, don't you!!!"
"Ha Ha Ha -- you should have seen Maddie when I chased her across the parking lot -- HA HA HA!! She was really scared!! HA HA!!!"